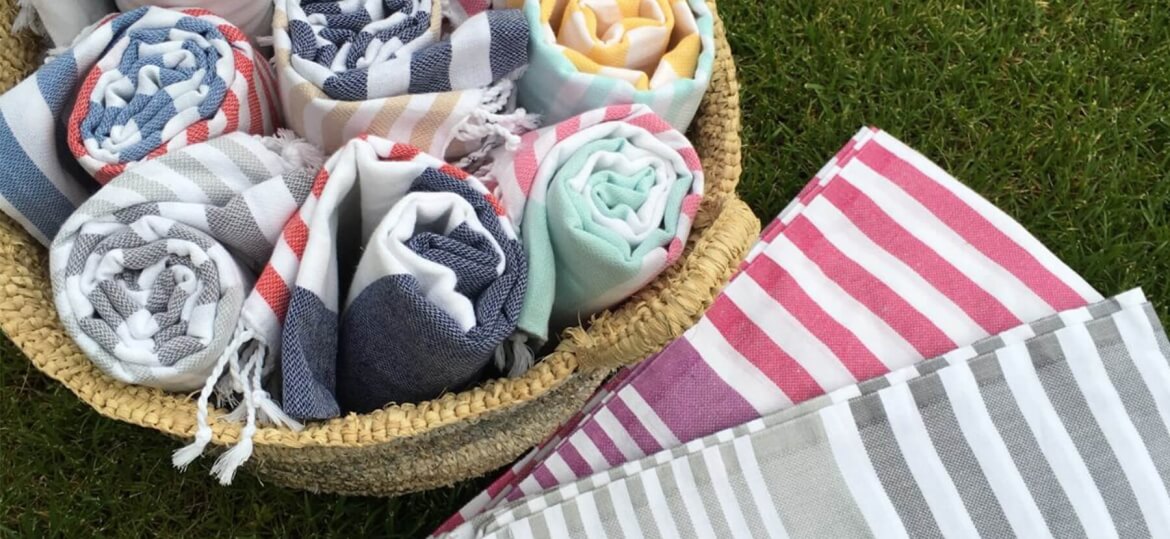 I have never been the type of traveller who pops a couple of t-shirts, some knickers and a tube of sun cream in a teeny tiny rucksack, ready for a lovely, long holiday in the sun. I feel I have failed my feminist roots by being unable to go away for even one night without a bag that would strain the muscles of a professional weightlifter.
In the grand hierarchy of holiday stress, with a bank account plunging into the deep red ocean of your overdraft quicker than you can say hola chica, packing is a close second. Of course, I have not forgotten the stomach-churning terror experienced every morning in the race to claim that holy grail – an empty sunbed.
However, packing is one of life's greatest 'first-world' problems and should be approached with extreme caution and a pre-holiday Marguerita.
What do I take?
How many shoes?
Do they sell toiletries in the far-flung wastelands of mainland Europe?
How can I predict which items to take from the overflowing mass that is my medicine cabinet?
What if I need fancy clothes? What if I go hiking? Or skiing (after all Dubai boasts a famous indoor ski slope, maybe places like Puerto Banus have latched onto this trend and I will bitterly regret not packing my ski boots.
What is the luggage allowance? How much do they charge and will they make me pay if I explain very nicely that my child can't possibly go to sleep unless she is surrounded by ten cuddly toys and a small library of Peppa Pig books.
I stuff the case with enough knickers to open a branch of M & S and a hoard of face creams I bought five years ago and never used, plus t-shirts for walks, t-shirts for best, t-shirts you don't mind getting wet, t-shirts your kid can puke over and so on. It's rather soul destroying to see the rest of the family cheerily standing beside a small carry-on with room to spare. At least they are all on hand to jump on top of my case while I attempt to close it. In fact, that is how I met my husband, but that's a blog for another day.
So I'm finally done, dusted and ready to go.
Except I'm not… what about the bloody towels? Can I really just use the hotel room towels for washing, sunbathing, sitting on the beach and wiping up the aforementioned kid puke? Towels are so heavy and I resent them taking up the space needed for all my cardigans (well it might be chilly in the evening in the Mediterranean in August).
Yet, my hero, Douglas Adams warned us to never forget our towel. "A towel, [The Hitchhiker's Guide to the Galaxy] says, is about the most massively useful thing an interstellar hitchhiker can have. …"
I'm sure this advice applies to the perilous destinations of the package holiday maker.
Fear not my intrepid sun seekers – I have discovered one of the most practical bits of kit to quite literally lighten your load. The peshtemal is a traditional Turkish towel made of 100% cotton that is very thin, folds up teeny tiny and tends to be brightly coloured. It has been absorbing water and drying quickly long before those arrogant microfiber towels were even a thread in the sky.
Peshtemals hail back to the heady days of ancient Constantinople where they were created to use in Hamams – Turkish baths, which originated in the 14th century. Their style and colour showed where its owner came from; just like Highland kilts, both of which should never be lifted up to have a sneaky look.
Hamams were the coffeehouse meeting points of their day and peshtemals could be worn as well as used to dry off ones' bits. They were so vital to the Turkish bath scene that newly married couples could count on a peshtemal or two in their gift pile alongside the requisite toaster.
By the seventeenth-century royal women encouraged the fashion for ever increasingly opulent peshtemals and today they are also used as sarongs, to decorate houses and as beautifully absorbent yoga mats.
Vitally for me, they take up so little space in my suitcase, I may even be able to squeeze in that golf umbrella I'm bound to need.
Copyright by Sonia Picker
---